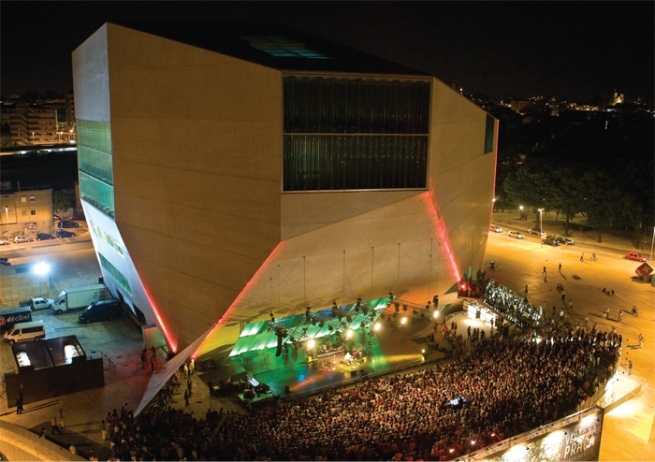 FULL-TEXT AVAILABLE IN PRINT EDITION ONLY
1497. Lisbon, Portugal. Navigator Vasco da Gama commands the first ship to sail from Europe to India. During the fifteenth century Portugal's navigators are at the cutting edge of innovation and world discovery, their travel exploits feats of experimental technique. While Vasco da Gama discovered the world's vastness and claimed it for Portugal, his travels made the world smaller.
2005. Porto, Portugal. Lou Reed and Portuguese rockers Clã play Casa da Música's (music house) inaugural concert. The glass, steel, and concrete structure designed by Dutch architect Rem Koolhaas and built at Porto's city centre is both highly contentious and highly acclaimed, Casa da Música is much more than a concert hall, marking as it does a new age of cultural discovery for Portugal.
Read more in the print edition.
Image: The angled concrete walls of the Casa are situated in the middle of a large city giving the Casa the appearance of a gem rising out of the ground. Image by: Joao Messias