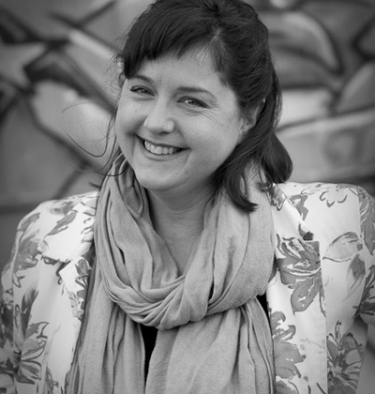 I begin my work as the new editor of
Musicworks
at a time of incredible artistic vibrancy and economic challenge. While working on this, my first issue of the magazine, I was reminded of the inventiveness and value of the sound created by the musicians and artists of today. And having stepped into the role of editor from the managing editor's position, I am acutely aware that the magazine is produced with the support of Canadian granting agencies.
Musicworks' enduring value is a testament to the editors that have shaped it before me. My most recent predecessor, David McCallum, has moved on to pursue his career in media art, and I thankfully inherit a magazine that has, under his powerful intellect and playful curiosity, maintained a strong voice for experimental music—no small feat.
With thoughts of what has gone before and what might yet come, I have curated this issue of Musicworks under the theme of context. The artists featured in this issue have created works that are products of those artists' individual milieus, but more than that, they have all responded in unique ways to the question of context. Not only have they created works informed by their environments, but they have used their environments in the materials and methods of their art.
In response to the boredom of experiencing music in bars and concert halls, Extermination Music Night co-curators Matthew McDonough and Daniel Vila take their concert series into hidden or abandoned urban spaces, radically recontexualizing music performance. Tom Zé's upbringing in the rural backwoods of the Brazilian Northeast, his subsequent schooling by European avant-gardists, and his experience of the hyper-urban reality of São Paulo brought about in his music a unique fusion of the primitive, the experimental and the popular. Composer Nicole Lizée uncompromisingly brings together her experience of popular culture and of the orchestra by incorporating turntables and popular music into the contemporary classical milieu, creating music that is at once familiar yet fresh. Responding to similar influences, composer James Rolfe uses popular and classical music as source materials, working compositional alchemy on them until a new and original sound emerges.
Musicworks also functions within a broader external context than its community of readers. As I write this, the Department of Heritage has scrapped the Canadian Magazine Fund (CMF) that supported arts and literary magazines, and is redesigning the Publication Assistance Program, which offers postal subsidies to Canadian publications. According to the CMF, the program was designed to nurture and develop magazines that foster awareness of the arts and literature in Canada, and has been replaced with a new funding component that as Scott Shortliffe, Director Canadian Heritage Periodical Publishing Policy and Program told me, is designed for efficiency and accountability. In what the former editor called the current Federal government's "short poppy" syndrome, eligibility for this new fund excludes magazines with circulation under five thousand copies. Without non-commercial voices helping to initiate and sustain discourse on the arts in Canada, listeners and readers are just consumers subject to the mass market's messages.
Shortly after I was coming to terms with the implications of this fiscal reality, another cut to Canadian arts was announced. In July the Department of Canadian Heritage announced that the Canadian Musical Diversity Component of the Canada Music Fund would be reallocated within a redesigned Canada Music Fund. The Canada Council for the Arts, who administered this money through the Grants for Specialized Music Distribution states that specialized music, "by its intent and (or) content, is not primarily shaped by the desire for wide market appeal. This music has a significance that extends beyond its role as a form of entertainment and (or) its social role as a form of expression used by a particular cultural group." The current speculation is that the 1.3 million will go to FACTOR whose current eligibility criteria slants toward mainstream recording. Musicworks and our community depend on these recordings. Every week we receive dozens of recordings for review. Some of these we write about, some we pass on to other members of our community, and others leave us so enthralled that we feature the music and musician. This activity occurs in every music organization in Canada. With a geography as vast as ours, these recordings are our community's calling cards and in a community that depends on sound this recent cut silences our voices.
As is often the case, these cuts renew the public debate on the value of government support of what is commercially unviable. Commenting on a CBC story about the government's decision to cut support of arts and literary magazines, someone with the screen name Old Joe said, "If the magazines cannot make it on their own, let them go under. Eventually we will have a few less but they will be self supporting. 'Our Canada' is an excellent example of a good magazine that requires no support to survive." What Old Joe has failed to understand is that this current government also subsidizes mainstream publications through the publication assistance program and commercial recordings through FACTOR.
These cuts will affect the quality and quantity of experimental art that gets into the eyes and ears and thoughts of the next generation of listeners, readers, and musicians. What will be their context? I have no doubt that they will respond in creative and surprising ways to the voices and ideas around them, but wouldn't it be better if they had more choice in the voices and ideas that are available to them?
It is within this context of remarkable creativity and financial challenge that I begin my work with Musicworks. How will I respond to this new context? I will do what artists have always done: continue to look forward, to oppose these cuts through advocacy and petition, and to create a magazine in response to, because of, and perhaps in spite of my context.
 I look forward to bringing you the best experimental voices of our place and time.
---
Image by: Rob Allen.