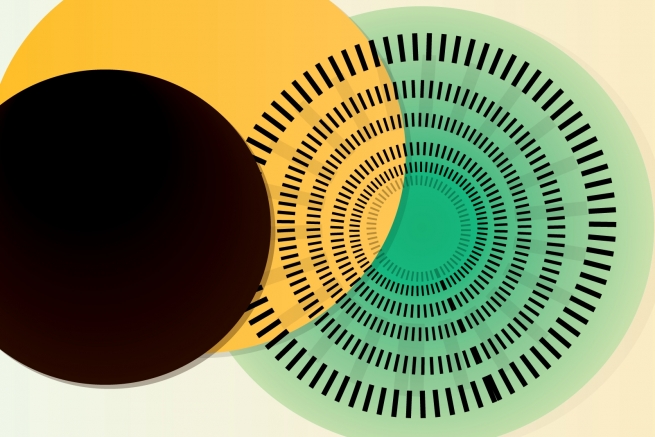 Festivals are returning to parks and venues across North America this summer, and we couldn't be happier to offer readers some suggestions in Musicworks' annual Festival Preview—our first since 2019! We invite you to dive into summer with exciting performances at these music festivals and special events. Mark your calendars!
---
PAID ADVERTISEMENTS
---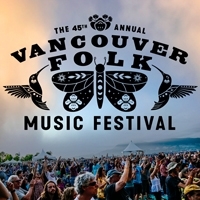 Vancouver Folk Music Festival 
July 15–17
Vancouver, B.C.
Join us for the 45th annual Vancouver Folk Music Festival at Jericho Beach Park, July 15–17, 2022. Great music, artisan and food vendors, adult beverage garden, and kids' activities. Kids 12 and under attend free.
Featuring Alejandro Escovedo | Allison Russell | Asleep At the Wheel | The Bros. Landreth | Frazey Ford | Haley Heynderickx | Molly Tuttle | The New Pornographers | Robben Ford | Shovels & Rope | Taj Mahal  
Plus Beledrone | Bella White | Blue Moon Marquee with Duke Robillard | Christine Tassan et les Imposteurs | Clerel | Debashish Bhattacharya | Five Alarm Funk | Ford Pier | Fortune Block | Golosa La Orquesta | Housewife | Kanatal | Lache Cercel Roma Jazz | Lennie Gallant | Quote The Raven | Redbird | RevoluSon | Russell DeCarle | SINNOI | SGaanaGwa | Stringband Sundae | Suzie Ungerleider | Vancouver Fiddle Club | VILDÁ | Witch Prophet 
See you at the beach!
---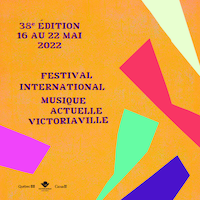 Festival International de Musique Actuelle de Victoriaville 
May 16–22
Victoriaville, Que.
The 38th edition of the Festival International de Musique Actuelle de Victoriaville includes world premieres, world-renowned musicians, visual arts, films programs, and a circuit of sound-art installations in public spaces. FIMAV is a laboratory of contemporary music, jazz, rock, electroacoustic music, and free improvisation—the biggest event of its kind in North America. Enter a world of audacity and the avant-garde!
---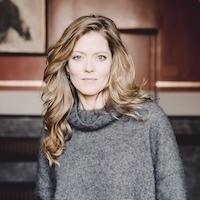 Toronto Symphony Orchestra: Gimeno + Hannigan 
May 19 & 21 
Toronto, Ont.
Incomparable Canadian soprano and contemporary-music icon Barbara Hannigan joins the TSO to premiere music of "riotously inventive" (The New Yorker) Canadian composer Zosha Di Castri. The program also features Stravinsky's beloved masterpiece The Firebird, led by music director Gustavo Gimeno, from the spine-tingling opening to the pounding "Infernal Dance" to the glittering finale. Join the TSO for Gimeno + Hannigan May 19 and 21 at Roy Thomson Hall.  
---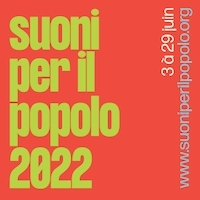 Suoni Per Il Popolo
June 3–29
Montreal, Que.
Suoni Per Il Popolo is back with its 22nd edition, featuring more than ninety artists from across North America and beyond, all working at the edges of sonic traditions.
The eclectic lineup includes: electronic scramblers Jana Rush and CS+Kreme; punk energy and pedigree from Prison Religion, S.H.I.T., Home Front, and Cola; and jazz expanders JOYFULTALK, New Hermitage, and Ayelet Gottlieb featuring DB Boyko and Jay Clayton.
Compositional boundary pushing is a constant focus at Suoni, with Quatuor Bozzini + Christian Wolff, J. Pavone String Ensemble, Malcolm Goldstein, FYEAR, Circuit Des Yeux, and NO HAY BANDA: Rodolfo Acosta + Sarah Albu & Gayle Young.
From near and far, R.A.P. Ferreira, H31R, and Lia Kloud explore the possibilities of contemporary hip-hop. And Mas Aya combines new age with inklings of digital dancehall and early Warp-label gesturesa unique world-builder in his own right.
---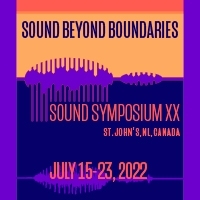 Sound Symposium XX: Sound Beyond Boundaries
July 15–23
St. John's, N.L.
Come together to share ideas, explore sound, and exchange inspiration. For nine days and nights, Sound Symposium 2022 will bring together artists and audiences, transforming the streets of St. John's into a lively sound stage. Featuring music in concert halls, on the water, and roving the streets, hills, parks, living rooms, and historic sites. You may stumble upon a concert in a cathedral, on a beach, or in someone's kitchen.
This year's 20th anniversary symposium offers classical music, jazz, improv, dance, installations, evening concerts, daytime workshops, open rehearsals, late night adventures, soundwalks, and spur-of-the-moment sonic explorations. All of this wrapped in Newfoundland's unique landscape and accompanied by the sounds of the sea, wind, whales, and seabirds.
For four decades, Sound Symposium has been inviting artists of all genres from around the world to explore, demonstrate, and discover the world of sound. Each day at noon, the trademark Harbour Symphony rings out across the city, as the ships in St. John's harbour become a floating horn section, playing new music composed just for them. The event is about expecting the unexpected, opening ears and minds, and creating a magical, noisy, reflective time in one of the most interesting sonic environments in the world. Join the voyage of discovery into the world of sound—you never know what you'll find.
 (709) 754-1242
---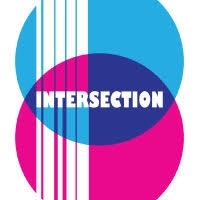 Intersection 
September 1–5 
Toronto, Ont.
Toronto's experimental music festival Intersection returns with a five-day showcase of local and international artists with outdoor and hybrid events. In celebration of the TTC's centennial, Intersection launches A More Beautiful Journey, a landmark extended reality audio installation that will transform public transit in 2022, providing riders with generative, site-specific soundtracks for their commutes. Through the platform's mobile interface, users will experience ambient songs, soundscapes, and scores for nearly a hundred kilometres of bus and streetcar lines. 
Intersection celebrates A More Beautiful Journey with a series of free concerts at a number of TTC streetcar loops.The Friday, September 2, ticketed concert takes place at St. Anne's Anglican Church. On Saturday, September 3, a free all-day music marathon animates Yonge-Dundas Square, and on Sunday, September 4, site specific compositions for a Green P parking garage near Yonge & St. Clair will be presented at 40 Rosehill Ave. The festival concludes on Monday, September 5, with a hybrid multi-location presentation linking performers at the Canadian Music Centre and Barbara Hall Park in Toronto with performers across Canada and around the world.
Stay tuned for more up-to-date information.